<== Click here to get the SimCam AI Baby Monitor Camera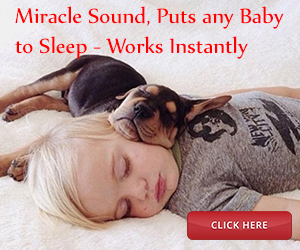 So, why would parents of a little one want a baby monitor and camera to be keeping tabs on the child's actions? There are a host of different reasons why, and this article will be talking about those reasons.
Also, we're going to have a look at an AI smart Baby Monitor that is packed full of useful features, brought to you by SimCam.
Traditional Baby Monitors
Baby monitors in days gone by did one primary thing- listen. It was a glorified walkie-talkie that only sent questionable sounding audio to a base station that was set wherever the parents typically hung out.
As simple as it sounds, they did very well, and the popularity of baby monitors grew over time. As their popularity grew, new and better innovations began to be incorporated into the monitor.
Sound and Video
Not long after baby monitors took off, video began to become a staple in the better units. The ability to see the baby (though grainy and dimly lit with whatever nightlight was on), was a huge step in the baby monitor market.

AI Smart Baby Monitor and Camera
Today, AI technology has been incorporated into baby monitors, and much better camera and feature improvements have been made. Additionally, many of them can do much more than watch and listen to your baby.
Some have nightlights, sings lullabies if the baby wakes, uses protective fencing, and even has night vision. The technological advancements in this product have changed the idea of these baby monitors from its original purpose to becoming a virtual nanny.
Why these are Useful
First and foremost, peace of mind is an enormous benefit, and for some is all the reason you'd need to have a smart baby monitor. But this is much more convenient now than it used to be. The reason being, you can check up on the baby from anywhere through your mobile device, rather than being chained to a plug-in base.

Know When Your Baby Wakes Up
Not every baby starts crying the moment they wake up. Sometimes they're in there for quite a while before they vocally alert you that they're up and have been hanging around waiting for you.
With a smart baby monitor, you will receive an alert when your baby shows signs of having woken up by movements that differ from when they're asleep.
Know Where Your Baby Is
There is a feature that is called "Protective Fencing," which alerts you if your baby has moved outside of a given location. If it sits up and starts wandering around the crib, you'll be alerted through the downloaded app. That's so you can go and prevent the baby from either bumbling up and over a crib railing, or other dangerous or life-threatening behaviors.
All These Features and More with the SimCam AI Smart Baby Monitor
If any of the advanced features talked about above are attractive to you, all of them can be found in the AI Smart Baby Monitor by SimCam. Here is a list of features and specs on the monitor itself.
Price: Get current price!
T31x AI Processor
FHD 1080p Video Resolution
105 Degree Field of View
Night Vision
0-75 degree Mechanical Tilt
Can Use Up to 128 GB of Local Video Storage
Dual Wi-Fi
Sleep Tracking- It monitors your baby's face and can send you alerts if your baby falls asleep or wakes up.
Virtual Protective Fencing
Automatic Moment Capture- It can take your baby's snapshot when the baby's face is detected in the middle of the frame.
2-Way Audio
AES-128/256 Encryption
Secured P2P Livestream
Cry-Soothing- If the monitor detects your child is crying, you are sent an alert. From there, you can either check on the baby or have the unit set to turn on its light and start playing a soothing song until the baby is soothed back to sleep.
As mentioned above, this AI monitor has a variety of useful features that go beyond a simple monitor. What is especially above and beyond the call of duty is the Automatic Moment Capture. This feature will help to preserve moments that you can cherish for a lifetime.
Local Storage
The heavily encrypted local storage is a great addition to this whole package. Being able to store your baby's footage locally, rather than it automatically uploading to a cloud is a great layer of protection. Local storage keeps footage of your child in your hands only.
It's difficult to fathom the depths of depravity of some people out there. There are a lot of sick people that do seek out means to wiggle their way into the video end of a baby monitor. When this happens, it's typically through a cloud storage system due to the many vulnerabilities they harbor.
The local storage, as well as the encrypted connection, will help to keep you free from such intrusions.
Conclusion
Is fancy AI baby monitors a must-have? No. If they were, we'd have never made it this far.
However, they do make things easier and lend a great hand when you want to know what your baby is up to without the risk of waking them unnecessarily. They will also reduce the occurrence of diaper rash if you can know exactly when your child wakes up, rather than waiting for them to work themselves up after being awake for an unknown amount of time.
And as many of the features show, they can be a bit of fun as well. Here is the SimCam website page for these baby monitor cameras with all of the information regarding this product. Go check it out!!
===>And please drop a line below in the comment section<===
We'd love to hear from you with any input
regarding these baby monitor cameras or anything related.
Thanks for stopping by! 🙂
Novostella, The Lighting Specialists!!